Our activity – brief summary
Our association set as a primal objective the preservation, maintaining of the multifarious folk art of Carpathian Basin, discovering and recovering of its values, as well as keeping alive the Hungarian built and non-material heritage.
We would like to familiarize, popularise and therefore to protect the cultural heritage of the Hungarian folk. We pay a particular attention to the young generation. We would like to ensure by them the transmission of folk art as well as the rich traditions, including of making contact among the folk music, folk dance, ethnography, history of folklore and the connecting arts.
Here is our new presentation, please click to view!
Our main activities:
organising of exhibitions, performances, concerts and dancing-parties, which have analogue objects with the aims of our association;
organisation of vocational conferences, forums, meetings, art-camps (in the matter of folk art, environmental protection, nature preservation, monument protection);
scientific research studies into Hungarian national and ethnical minorities as well as into the Hungarians over our country's frontiers. (organising of conferences, forums, meetings, art-camps);
organisation of international artistic camps, creation of cultural fellowships among different nations;
contacting and public relations, exchange of information and data with similar associations, festivals.
"Cifra Műhely" coming to existence
The "Cifra Műhely" Cultural Non-profit Association was formed in 2009, owing to a civil proposal. The association is formed by those young people who are fond of folk music and folk dance. Our activities are very diversified however we are determined to protect, and foster the multifarious folk culture of the Carpathian Basin, moreover to explore and save those connecting values.  The activities referring to our main objective is to organize vocational (in the matter of folk-art, environmental, protecting historical buildings) conferences, exhibitions, forums, folk camps and folk dance houses.
We propagate general knowledge of the Hungarian national and ethnical minority as well as those Hungarians living out of Hungary in the Carpathian Basin. We prepare and organize international art workshops, camps to strengthen the cultural connection between nations.
The basics of our formation are that whole "Cifra" room set of furniture and hand-woven fabrics which are originated from a small village called Méra of the region Kalotaszeg within Transylvania. The set of furniture was the heritage of a family but the set did not fit in the brand new house they built. The great idea to take the "Cifra" set from place to place was born after cleaning and renovating the furniture. The "Cifra" set has been to several places in Hungary and abroad as well since then.
According to our experiences so far, we are able to carry our message to more and more institution, therefore to more and more people, to give them a slice of this "joy-culture-tradition-art" cake. This is thereupon very important to us, because we would like to achieve at the present man and at the future generation that we should not pass by the real values in our fast, consumption orientated, globalisation world. And at last we would not want this kind of furniture to turn into firewood.
Management
Deésy Gábor Ádám – chairman
Id. Deésy György, Varga Lajos – members of chairmanship
Miskey Tamás – chairman of the supervisory board
Hartyándi Jenő, Benchea Valentin – members of the supervisory board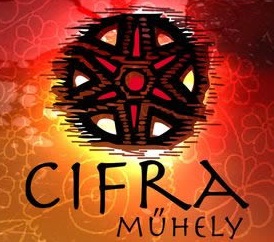 Articles about us (Hungarian)
Memorandum and articles of association (Hungarian)
Minutes of formation (Hungarian)
Yearly reports (Hungarian)